Walk In
Counseling  Session –
Attended it online or at our Campus 
Discover The Secret Behind A
Successful Event Management Career
What you will learn
 How we have helped 3000+ individuals get a job who are doing one of the largest events in India and around the world

How you can even kickstart your career in events without worrying if no one will hire you due to lack of skill or experience

Process and evolution you need to go through to start your own event company

Skills required to do the event of your interest so that you can get the high paying job in the events industry or start your own highly profitable company

Internship Opportunities and Job Opportunities you will get and a salaries you can expect

AND much more…
January 15, 2021  Time 2:30 pm – 3:30 pm
Visit Our Campus 
VENUE :
578, Magadi Main Rd, 

Muthuraya Swamy Extension, Sunkadakatte,
Bengaluru 
Arvind Jyot Sabhaney 
CEO, team.i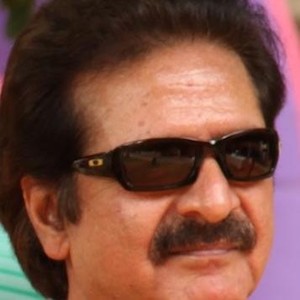 Arvind Jyot Sabhaney is an Event Management specialist with over 28 years of experience in the field. With his expertise lying in the areas of business strategy, planning and development, market research and competitive strategies, Mr. Arvind is proficient in analysing the current job trends and guiding aspiring event enthusiasts to make the right career choices.
Creativity and resourcefulness along with an actively aggressive, zealous and energetic professional approach has got him recognized for his exceptional work over various verticals within the industry. As someone who effectively works both independently and as a team worker, Mr. Arvind has set the bar high as a source of inspiration among the young event organisers today.
January 15, 2021  Time 2:30 pm – 3:30 pm
In 2002, Arvind decided to formulate the Event Education in India, he started the team.i – The Entertainment and Media Institute in 2011
1. Team.i is only dedicated Event Management Campus with 7 acres area in the country.
2. Overall, team.i has trained around 3000+ students who have been placed in the most renowned companies in India or have started their own Event companies.
3. team.i offers 3 courses in Event Management –
Certificate Program

Online Program

MBA in Event Management
4. 50% theory 50% practical sessions
5. This is an industry run program. Placement is from the industry itself. Students get minimum 11 internship certificates and get a chance to work on live projects.
6. They also get an opportunity to intern with big event companies like DNA, Phase 1, ACME Events and work on events like IPL, Pro-Kabaddi etc.
7. Courses are certified by EEMA
8. Trained 3500+ Successful event managers.
9. Job Assistance.
10. We have a 100% Placements Record.
11. Learn real event management through simulated experience.
You're in the Right Hands
Look at the results these students got from this program